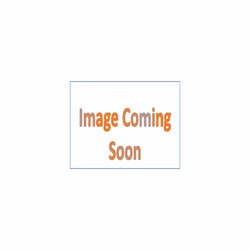 ** This item may only ship to a CLIA Waived Certified Facilities * This item is not intended for consumer use **

COVID-19 Antigen Test
A Rapid Immunoassay Antigen from Anterior nasal swab specimens.

Sensitivity and Specificity
COVID-19 (PPA 92.31%, NPA 99.04%)
Granted emergency use authorization (EUA) by the FDA
Visually read in 15 - 20 minutes
anterior nasal swab for superior comfort specimen collection and patient comfort

CPT Code Information
COVID-19: 87811Q

Status COVID-19 Features:
- Local Stock located in Michigan (Made in the USA (Q4 of 2021) and South Korea
- Test results available in 15 - 20 minutes
- Antigen COVID-19 Test, Accurate detection with anterior nasal specimen swab! No more uncomfortable Nasopharyngeal collection
- Most efficient and cost-effective and comfortable testing platform for COVID-19
- Quality manufactured tests and results No equipment needed to perform testing
- Lower operational costs and easier workflow compared to PCR & Reader based products


Specifications:
- Superior Sensitivity and Specificity
- COVID-19 (PPA 94%, NPA 100%)
- Only three components needed to run the test; Test Cassette, Specimen Collection Swab, Reagent Capsule
- Anterior Swabs – Anterior Swab for superior specimen collection, comfort, ease of use and testing results
- External controls - 1 positive, 1 negative control swab provided in each box
- Simple testing procedure - Less steps required compared to other COID-19 testing platforms

FAQ:
- Is this an antigen or antibody test?
The Status COVID-19 test is an antigen test, using the preferred anterior nasal swab specimen collection.
- What comes in a kit
25 test cassettes, 25 specimen collection tubes, 25 anterior nasal swab, 25 collection tube droppers, 2 reagent bottles, 1 pos/1neg control swabs.
- What is the expiration dating?
Currently 12 months from date of manufacturing.
- What CPT code should be used?
There are CPT codes assigned for COVID-19, 87811QW (**the manufacturer, we cannot guarantee reimbursement values or standard billing procedures.)
- Is the Status COVID-19 CLIA Waived
Through the EUA approval process the FDA authorizes tests for use at the point of care (including COVID-19) under an EUA, such tests are deemed to be CLIA waived tests. Accordingly, for the duration of the emergency declaration, such tests can be performed in a patient care setting that is qualified to have the test performed there as a result of operating under a CLIA Certificate of Waiver, Certificate of Compliance, or Certificate of Accreditation.
<iframe width="560" height="315" src="https://www.youtube.com/embed/8LB0hUckZdM" title="YouTube video player" frameborder="0" allow="accelerometer; autoplay; clipboard-write; encrypted-media; gyroscope; picture-in-picture" allowfullscreen></iframe>